"Goodnight, my love" is often what I say to my daughter when I kiss her cheek and leave her for the night. It is also the title of a beautiful lullaby sung by Sarah Vaughan. And that lullaby is part of a new Book/CD collection by The Secret Mountain and we are in LOVE with it!
Bedtime is such a sweet time for my daughter and me. We love to snuggle is her big girl bed, read stories, sing songs, talk about the day, and imagine what we will dream. This precious Book/CD, Dreams Are Made for Children, has made it even more magical. Jazz greats like Nat King Cole, Judy Garland, Frank Sinatra, and Billie Holiday sing my little girl to sleep. What a treat it is to share this classic music with her, as my parents did with me.
Her favorite by default is "Somewhere Over the Rainbow", but only because I've been singing that with her for months. She knows the lyrics and the melody and sings along beautifully. The rest of the collection intrigues her, soothes her, and helps her fall asleep. The diverse, colorful, and lovingly sweet illustrations are a perfect accompaniment to this timeless music.
Thank you so much to Sugar Mountain PR for this complimentary Book/CD set in exchange for my review. It was indeed my pleasure.
More information from Sugar Mountain PR:
Fall 2015 ~ Sometimes, a little jazz is all a baby needs for a good night's rest!  Adding to their growing catalog of storybooks with CDs for children, The Secret Mountain will release Dreams Are Made for Children on October 1. The enclosed 35 minute album features twelve popular standards from the golden age of jazz recorded by singing legends Ella Fitzgerald, Billie Holiday, Nat King Cole, Sarah Vaughan and Chet Baker, amongst others.
The music was selected by Misja Fitzgerald Michel, a Paris-based jazz musician, and noted children's illustrator Ilya Green created the colorful images in the 36-page hardcover book.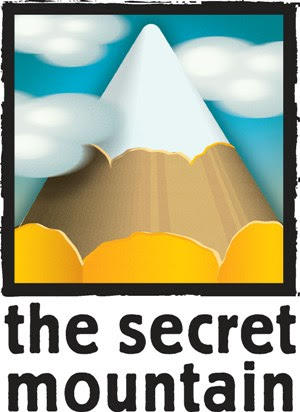 More about The Secret MountainThe Secret Mountain offers a varied collection of storybooks and enhanced e-books with music. Earlier this year, the Montreal-based publisher released two other book-CD combos, both of which have just won 2015 awards from the National Parenting Publications of America (NAPPA Awards) and Parents' Choice: Sleep Softly: Classical Lullabies by Brahms, Schubert, Satie, Debussy… (music performed and recorded in France by L'Ensemble Agora), and Tomorrow Is a Chance To Start Over,by Vancouver artist Hilary Grist. Visit www.thesecretmountain.com for details.